hello ,broken communists ...
this is general populus reporting to you live from old mcdonalds farm,speaking in kermit the frogs voice . just wanted to remind you that sweetbaby ray (your friendly neighborhood superthug ) abel abilities and i , will be beginning our 'red eye dry' tour saturday june 12 in san jose ,ca .... we will be finishing june 30th in way too fuckin sunny fresno ,ca ....after stops at your baby mamas house .
(hearts to my ruca)
please come out and join us ...
who is us you say ?
bmwahahaahha !!!!
and ...
please dont forget ...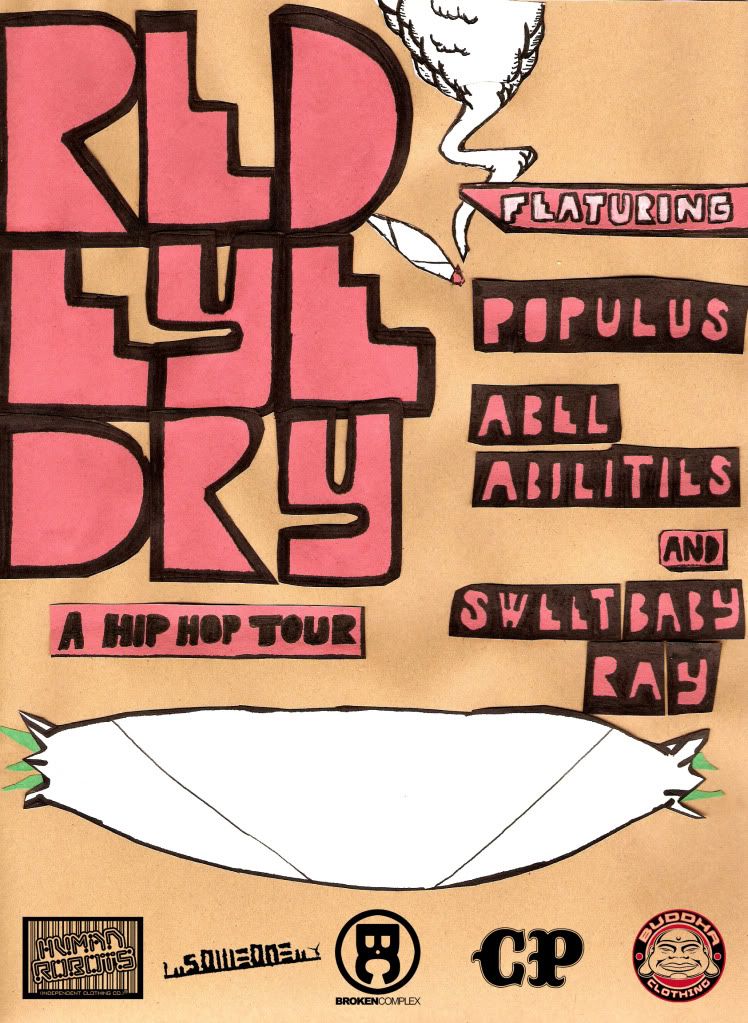 Come ENJOY THE FESTIVITIttiESIESIES .....